OUR SERVICES
The brasstarr systems brokers with the Top Suppliers to Bring You the Best Services Available
See How The brasstarr systems Can Bring Your Data Telecom Needs To Action
OUR TEAM
Our Brokerage Services Are Built Around Over 70 Teledata Relationships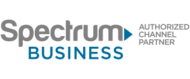 Daniel Hinson / CEO/Server Administrator
Daniel brings over forty years of retail management and logistics experience to the team. His last twenty years has involved many areas of server propagation and installation. The Cloud application phenomenon has been his "niche" in the industry.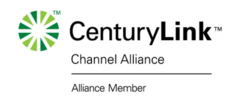 Penny S Hinson/ CFO/ Server Administrator
Penny designed her first program over thirty five years ago. She specializes in servers for financial applications. She implemented these skills for one of the largest Credit Unions in South Carolina. She oversees our NolaPro application.

Richard J Angel/ VP/Server Logistics
Richard brings over forty years of logistics experience to our team. He implements the telecom geographical footprint for our agency servers accounts. He also oversees our agency reseller program.

Josh Lupresto /Telecom Engineer
Josh is the VP of Engineering at our Master telecom program. His team is responsible for the implementation of all telecom services and contracts through our agency.
OUR TEAM
Our Agency is built around a team of IT ... Telecom ...and Digital marketing professionals. It all comes together at our agency... for our clients!!
CONTACT US
Our Agency represents a new era in digital technology. A collaboration of teamwork... brought to one solution... Your success!!
OUR AGENCY OFFICE
1356 Minos Mears Rd
Tabor City
NC 28463
USA